How to Order Birthday Cake Online During Lockdown?
MrCake
We all are amongst a crisis situation right now that has caused several changes in our normal lifestyle. We are in Lockdown condition where we are not allowed to celebrate birthdays together or to go out with friends and family and so on.
However, amidst such situations the people who have already celebrated or are set to celebrate their birthday in lockdown are missing those birthday celebrations where they used to cut the special arranged designer cakes by family members or by that special one, throwing a party, and burning the candles etc.
Can you imagine a birthday without a birthday cake? No, not at all, Right? Don't worry! We won't even let you imagine a birthday without cake and therefore, we are making sure that we do everything in our power to make birthdays more special.
So, here we got something exciting for you. Yes, just because you're in quarantine and you can't go outside to buy a cake doesn't mean that you can't celebrate birthdays or cut a birthday cake on your birthday. What?
Yes, you heard it right because at MrCake we are continuing to deliver yummy birthday cakes even during lockdown. And you can order a scrumptious cake online for yourself or to treat your loved one with a sweet treat on their big day.
Make Your Birthday Special in Lockdown by Availing our Cake Delivery Service in Delhi
There is never a no to a cake isn't it? Because everyone has a sweet tooth for cakes regardless of his/her age. And, "MrCake" houses a wide range of mouth-watering flavors for your savoury. At MrCake, we house chocolate cakes, butterscotch cakes, strawberry cakes, black forest cakes, pineapple cakes and many more. Moreover, our bakers are always ready to customise your cake as per your flavor, shape and size of the cake requirement.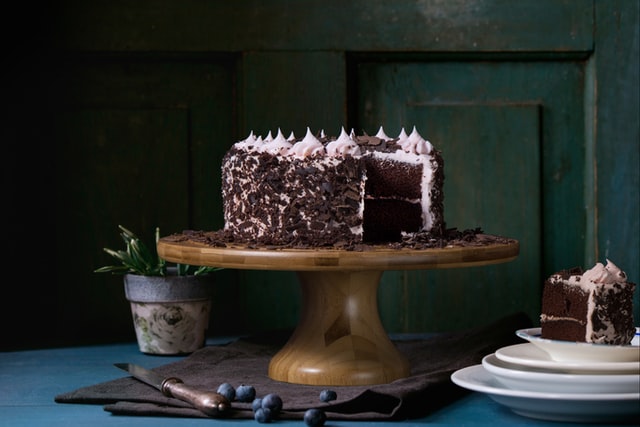 In addition to the above, we specialize in providing 100% eggless cake online which are freshly made, hand crafted egg free cakes. Also, our cakes are carefully created by using only the finest of egg free ingredients. So when you'll try our cake then you'll see that the cake made without egg is a pure delight.
So, don't let this lockdown push you away from your cake love, because life is short to say no to the deliciousness of cakes. But, it's time to make your celebrations sweeter with some tasty and moist cakes by MrCake. Order your favorite photo cake online and we assure you to deliver it to you even during the quarantine phase.
Get Cakes for Every Celebration from MrCake in Lockdown
The basic idea of gifting is to put that coveted smile on your loved one's face. And, with exceptional services as well as with impeccable collection of Cakes and more we are definitely a most sought after online cake store in Delhi. In addition to scrumptious cakes, we offer flowers, chocolates, personalised gifts, jewellery and grooming accessories. Therefore, MrCake boasts of a classy collection of cakes & unique gifts.
Moreover, enjoy a hassle-free cake delivery in Delhi as we have a dedicated warehouse in the heart of the city for making sure of timely delivery of fresh cakes anywhere in Delhi/NCR.
So, the next time when you have to send a cake or order it for yourself then, don't over think and choose delicious designer cakes online from MrCake as your preferred option.
Worried about the crisis happening all over? Don't worry! We are delivering the cakes in this lockdown as well. So, just hop onto our website and order a cake or gift online.
Originally posted 2020-05-26 07:44:38.