How to Celebrate Birthdays in the Time of Corona Virus?
MrCake
The global coronavirus pandemic has disturbed the daily lives of people around the world turning the happy lives into mundane lifestyles. And, it has lasted a bit longer than that we all have predicted it to be. However, amidst this situation, if you have your birthday coming up then why not celebrate it? After all, birthdays are meant for celebrations.
Do you know that with some thoughtful planning, designer cake, and a little creativity you can bring the birthday magic to your birthdays or to a loved one's special day during this crisis as well? However, our lifestyle has been impacted to a large extent due to nation-wide lockdown but we are learning to use this time more constructively. Aren't we?
Best ways to Plan a Special Birthday During Covid-19 Crisis
Birthdays comes only once in a year, and you need to make it a special occasion even in the lockdown period. As, we all know that a vacant mind is a devil's workshop, so why not to engage it in the endless innovative ideas that will ultimately make your birthday a grand affair. So, let's make the most of this time to celebrate your birthday with your parents because it is the time to be creative and come up with unique ideas for your party.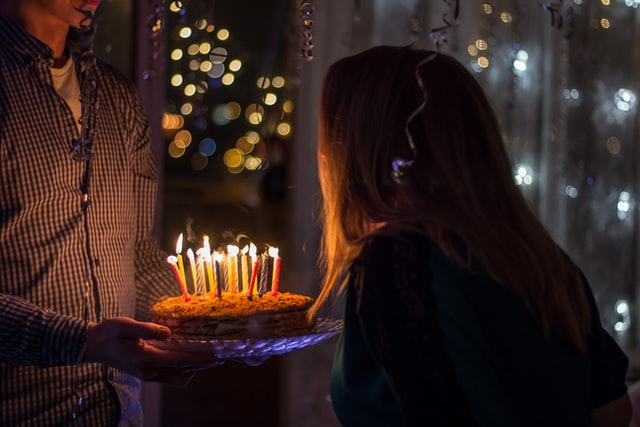 Here are a few of the best ways to celebrate a birthday simply while staying at home
Plan a Virtual Happy Hour:
The easiest way to get connected with family and friends is a virtual event using a video chat app like Zoom, FaceTime, Google Hangouts, or Skype. Because a virtual get-together over video conference is an awesome way to connect with loved ones while practicing safe social distancing. So, invite everyone to participate in a dance party or group chat and see loved ones' smiling faces and, of course, sing "Happy Birthday."
Have a Theme Party
Who doesn't love a theme? We all know that themes can add more fun to every celebration. In this quarantine theme party you can choose some wild and exciting themes and inform your guests to dress according to that particular theme. Or let the person who is celebrating a birthday pick the theme. With this, you can all savor the moment over the virtual world.
Request Video Messages
If you're the person who is planning to make someone's birthday special then you can also ask the family members, relatives, and friends to send video messages. And if your family has a tech guru then you can also ask him/her to splice all the messages together into one big montage. Believe it or not, but this is going to be the most cherishable thing for your birthday king or queen on this quarantine birthday.
Send a Special Online Gift
The lockdown shouldn't be your excuse this time for withholding presents from the birthday boy or birthday girl. Because with some online cakes & gifts store such as "MrCake" you can lift their spirits by sending their favorite cake or a personalized gift. Just imagine if a couple is about to have their baby's first birthday in this lockdown then what could be better than sending their place a themed designer first birthday cake?
Home Decoration
Last but not the least essential thing to do on this quarantine birthday is to decorate the home beautifully. Because, as we know a party is incomplete without decorations and the best way to make decorative items is by transforming the waste items. Use the old newspapers or the bits of leftover sheets. And with these things you can make eco-friendly party hats, banners, greeting cards as well as the lanterns to decorate the space within our homes for making this stay home birthday special.
These small initiatives with some sort of designer cake can make the celebrations outstanding too at home. And you know what? You just stay safe, happy, and protected at your home whilst planning to bring a smile on many faces and leave the scrumptious cake worries on "MarCake". We are here with the best cake delivery in Faridabad and in the entire Delhi/NCR.
Originally posted 2020-05-28 08:35:11.