Birthday Surprise Ideas During Pandemic for Friends
MrCake
Are your foreheads bulged thinking about what to do on the day of your friend?? Amidst the Nationwide lockdown, you can have a booming celebration of birthdays with an astonishing and yummy cake. Hold your breath as you will glide through the tunnel of celebration plans in the next few paragraphs.
When we hear the word 'Birthday', the first thing that comes to our mind is some appetizing cake decorated with candles and stuff like that. Now, amid this pandemic, everyone is worried about how to grab a birthday cake in Delhi and its suburbs when most of the shops are observing regular lockdown norms to beat the spread of the virus. But for this pandemic, can birthday celebrations really take a back seat? I think the answer is a big NO.
So, the best alternative way to hopping outside in search of cake is to order for your favorite flavor of cake online. With this facility, the cake comes at your doorstep without you going out. So, even you can bate the spread of the virus while you are celebrating your friend's birthday. Doesn't that sound cool and interesting?
Cake Fantasies
Birthdays require year-round planning, from decorating the room to selecting gifts. Nowadays, most youngsters are even more meticulous about the design of the cake. Be it a makeup cake or a PUBG Cake, the design of the cake adds a quality view to the entire celebration. Amidst this, across countries pandemic, sitting at the comfort of your home in Delhi you can easily order Designer Cakes Online. These themed or customized cakes are more into a trend because it depicts the passion of someone across the year. And getting such a cake for your friend on his/ her birthday will obviously be a great decision that the birthday girl/ boy will appreciate.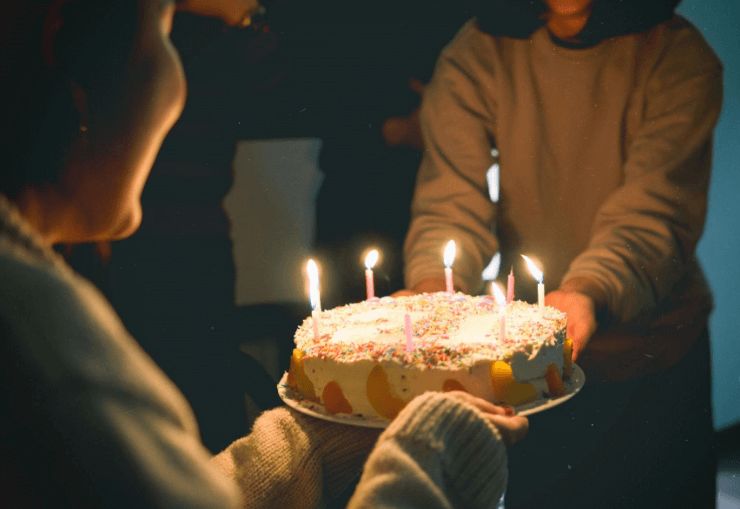 Another trend on the go is a yummy birthday cake coupled with the most memorable photos. It adds a feather to the cap of your celebration. People often go for the photo cake for birthday to make the day more memorable. Now if you do not know what a photo cake actually is, here is a brief description. It is a cake with the imprint of your chosen photograph. These photos are made with safe and edible ink printing onto sugar-based frosting sheets or wafer paper which is then carefully placed on top of the cake.
Best from the Rest
Another thing that hinders your mind is the quality of the cake. You need not worry about the quality and ingredients of the cake when you order online. Bakers go through all your instructions on customization and other related stuff before they proceed with your order. You need not compromise on quality or price when you buy from the online bakeries basket. Some of the advantages that you get while ordering your cake online amidst the pandemic are mentioned below.
Trained bakers- Online bakeries are all equipped with highly trained bakers who walk the extra mile to get the cake special for you. Be it a unique flavor or an uncommon design, there is no way of you getting disheartened once you order online.
Midnight Delivery- Most of the bakeries in and around Delhi offer the facility of midnight cake delivery at your doorsteps. Amidst this pandemic, you do not have to even step out but get the cake on time.
Exotic Flavours- You will get a wide variety of flavors in the online shops even in this major lockdown. Apart from that if you have some other flavors in your mind like the funky lemon or the juicy mango, you can literally get anything and everything of your wish at the online windows.
Conclusion
There is no way a birthday celebration can not reach the peak of your expectations in this pandemic. Affordable yet quality cakes are available just at the tap of your screen. You can go for a heart-shaped cake or open book cake or even a fish-shaped cake based on the message you want to convey through the cake. Mouthwatering flavors coupled with the uniqueness of online stores will upgrade the entire celebration. So, jump into your ideas to make this birthday of her/ him more special than any other year.
Originally posted 2020-08-23 09:09:09.